Director: Mike Nichols
Music by Wolfgang Amadeus Mozart, Gioacchino Rossini, Johnny Marr, Damien Rice, Liam Howlett.
Score Mixed by:
Steve McLaughlin for gohlmclaughlin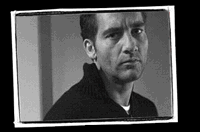 An intriguing story of passion, drama, love, and abandonment involving two couples, which only gets more complicated when the man from the first couple gets acquainted with the woman from the second coupling.
About the movie:
"With its central theme of sexual jealousy and a willingness to probe the sometimes seedy and pathetic nature of desire - best exemplified in a scene where Portman strips for Owen - this is demanding stuff.
"However, there's also a surprising amount of humour between the heavy confrontations, like Anna's initial meeting with Dan who mistakenly believes her to be a sex fiend he encountered in an internet chatroom.
"All the performances are strong, with Portman especially fearless and Owen simply fearsome as a man driven by his base instincts." BBC