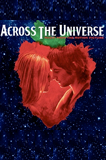 Teese Gohl is one of the most experienced producers of film music.
His work includes John Corigliano's score for The Red Violin, and Elliot Goldenthal's score for Frida, both of which won Academy Awards for Best Music.
Teese also produced the Academy Award-nominated scores for Interview With The Vampire and Michael Collins.
In 1987 he produced composer Elliot Goldenthal's score for Mary Lambert's film, Pet Semetary. Since then, Teese has produced over twenty scores for Goldenthal, including the well-known scores for Alien 3, Demolition Man and Heat.
Teese has worked with Carly Simon for nearly 20 years, as her Musical Director and as a member of her band. Since then he has completed many albums, tours, film scores and T.V. appearances. Teese performed with Carly for President Clinton in 1997.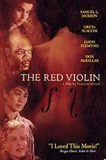 As composer Teese has worked on dozens of documentary films, including The West, an 18 hour PBS epic, History of Broadway, American Masters Alexander Calder, Richard Rogers, and Charles Schulz, as well as Ramdass "A Fierce Grace".
Teese's work as a music producer has further expanded into the world of Broadway Musicals; first with Dave Stewart in the Vienna original production of Barbarella, and with Bono and Edge for Julie Taymor's Spiderman extravaganza in New York in 2009.
Teese's recent projects include producing scores for fantasy Samurai adventure 47 Ronin, You're Not You, animation Justin & The Knights of Valor and Julie Taymor's The Tempest. Teese also composed the music for Nature Calls.

Arrangements and music Production for Across The Universe
Produced the Academy Award-winning score for Frida
Emmy nomination for Outstanding Music Direction for: "Broadway: The American Musical"
Grammy nomination for "Little Einsteins"
Arrangement and orchestration for "Barbarella the stage musical"
Composed the score for The West, the acclaimed PBS documentary series.
Resident Synthesist for the Metropolitan Opera Company
Produced the Academy Award-winning score for The Red Violin
"...the arranger for the film was Teese Gohl. We've worked together before. He did a very sensitive and great job, having to arrange but not create, and there's often a fine line."
Roger Sherman, Director of 'Richard Rodgers: The Sweetest Sounds'